Ronan Allen Wilson
| | |
| --- | --- |
| | Four year old Ronan Wilson died on Thursday April 8th, 2010 as the result of an E. coli outbreak at State-licensed Fletch Family Daycare in Vancouver, WA. Many professionals failed to act promptly, including the children's doctors, the health department and daycare owner Dianne Fletch. The Department of Early Learning (DEL) admitted having knowledge, in a letter to Dianne Fletch: "Your family home has had a history of not being in compliance of the minimum licensing regulations". |
Jaclyn Frank
Seventeen month old Jaclyn Frank died on Thursday December 1st, 2005. She strangled on window blind cords at Julie Norris' State-licensed daycare center near Bothell, WA. After the death of Jaclyn, DSHS "indefinately suspended" Norris' license pending a CPS investigation. It was only after Jaclyn died that her parents learned there were four valid complaints against the provider, including one for lack of supervision after a toddler broke a leg.

Jaclyn's mother was referred to the daycare by State-funded Child Care Resource & Referral.
Gracee Jayne Gorrebeeck
| | |
| --- | --- |
| | Twenty three month old Gracee Gorrebeeck died at Harborview Medical Center in Seattle, WA on Wednesday December 22, 2004 as the result of a skull fracture and brain injury inflicted by a White Center daycare provider. Arliss Demaree admitted to shaking Gracee so violently that her "head snapped back". It upset Demaree that Gracee did not interact with her like she did with her parents. According to court papers, Demaree became angry when Gracee would not say her name. Demaree was sentenced to 15 years in prison. |
Cheyenne Rose Kaiser
Twelve month old Cheyenne Kaiser strangled on a window blind cord on Wednesday June 12th, 2002. The danger of window blind cords is often over-looked.

Visit: Cheyenne's memorial website.

Her mother, Linda Kaiser's website Parents for Window Blind Safety is on our links page.
Nathan Lee Slater
Six month old Nathan Slater died on Friday March 31, 2000 from brain injury. State-licensed daycare provider Sheri Reiser admitted "she slammed the baby on her knee and tossed him into his crib after his cries frustrated her."

Nathan's mother was referred to the daycare by State-funded Child Care Resource & Referral.
Charlotte Marie Wetzel
| | |
| --- | --- |
| | Sixteen month old Charlotte Wetzel died on Wednesday June 3, 1998 after State-licensed daycare provider Robin Johnson kicked the toddler in the stomach with her heel and stomped on her stomach. Johnson, owner of Robin's Day Care abused Charlotte about five times in the preceding several months, pulled her hair, hit her and kicked her in the ribs, causing her to vomit. Johnson pleaded guilty to first-degree murder by child abuse and was sentenced to 20 years in prison. |
Benjamin Todd New
| | |
| --- | --- |
| | Seven month old Benjamin New died on November 30, 1994 while in the care of State licensed day care provider Janine Marie Babcock. Snohomish County Medical Examiner Eric Kiesel discovered that Benjamin had died within minutes of a blow to the left side of his head, which also caused injury to the right side. His death was ruled a homicide. During the murder trial, the defense attorney cast doubt upon the parenting skills of Philip and Ramona New. Kiesel then aligned his professional testimony, but maintained that Benjamin died within minutes of the blow. The jury acquitted Babcock. |
Andrew Jesse Hunt
Seven month old Jesse Hunt died on Friday January 14, 1994 at Mary Bridge Children's Hospital, where he was removed from life support after being declared brain dead. His family maintains that Jesse's death was the result of injuries suffered while in the care of State-licensed Puffin Daycare owner Edith Goetz of Tacoma. Doctors believed that Jesse had been so severely injured on Thursday January 13th, that laying him on his stomach compromised his respiratory function and he asphyxiated. His eyes had shown signs of retinal hemorrhaging prior to death, which Medical Examiner Emmanuel Lacsina denied during a post autopsy meeting with the family. Jesse had no history of asthma and no evidence of pneumonia was discovered. Numerous contradictions and unanswered questions persist. CPS, a department of DSHS, received up to 13 complaints of child abuse against Goetz between June 1991 and November 1993. DSHS, also responsible for daycare licensing, did not investigate those reports. The State was found to be negligent and settled in a lawsuit filed by the estate of Andrew Jesse Hunt.

Jesse's mother was referred to Puffin Daycare by State-funded Child Care Resource and Referral.



Lest we forget what history was supposed to teach us: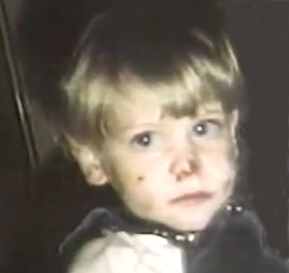 Three year old Matthew Eli Creekmore suffered long-term torture at the hands of his father. Doctors, child care workers, family and members of the community reported their grave concerns to Child Protective Services (CPS).
A State-appointed psychiatrist who examined Eli concluded that the boy was lying when he said his father beat him.
On September 27th 1986, six hours after Darren Creekmore, accomplished in karate, kicked his young son in the stomach for the final time, rupturing his small intestine, Eli passed away. The highly publcized case of little Eli Creekmore should forever remain a stark reminder that we need to do better.
Although Eli's case was supposed to have been the basis for major Department of Social and Health Services (DSHS) reform, the historic results have been heavily-financed smoke and mirrors.